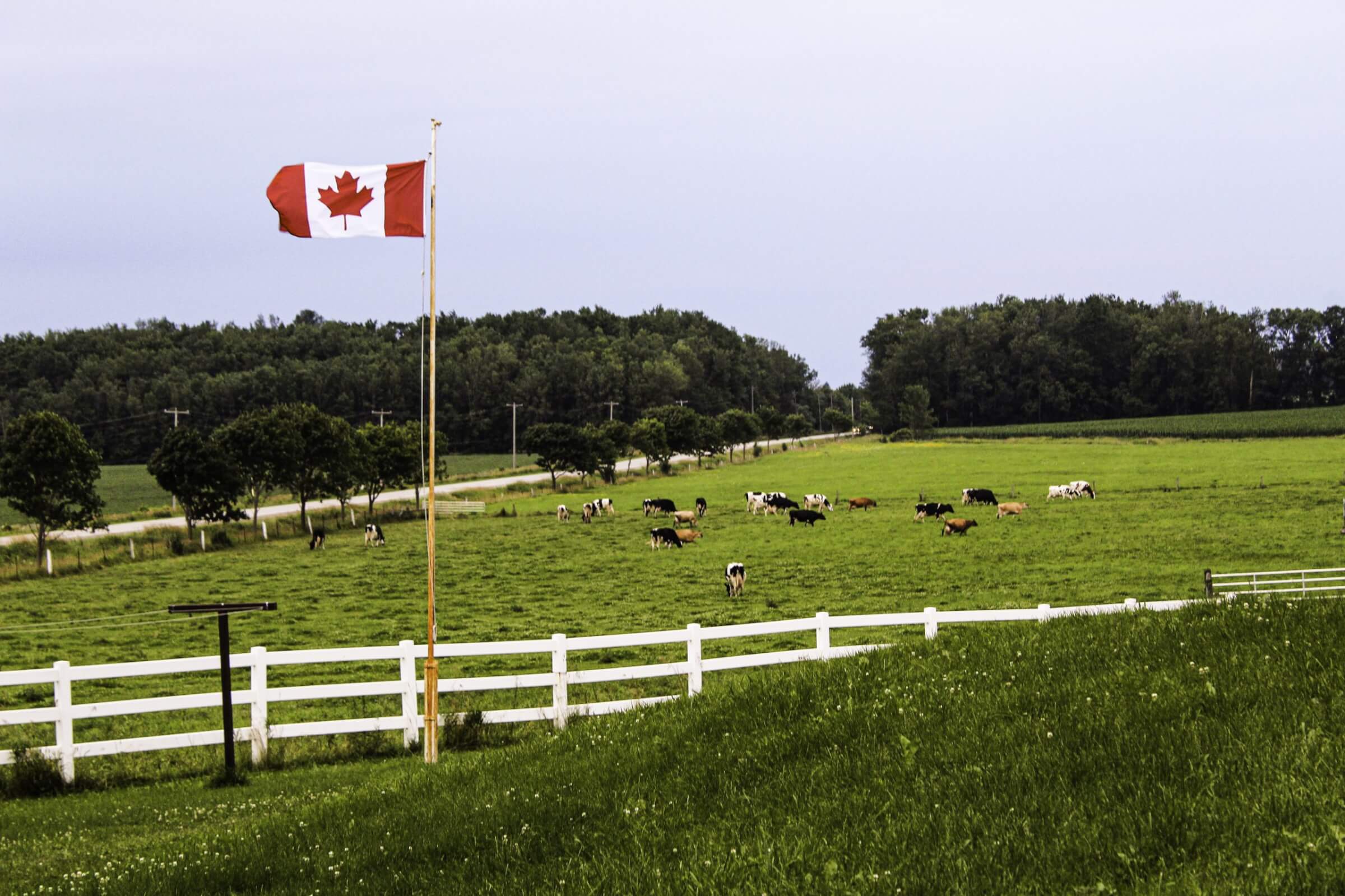 Canadian farms come in all types and sizes, from small orchards and vineyards to large grain farms and cattle ranches, varying in their ability to produce food. A small piece of very fertile land can profitably grow specialty vegetables for a niche market, for example, whereas a large 5,000-acre farm in a cooler climate with poorer soil is better suited for grazing animals.
At a glance…
It's all about family: 97 per cent of Canada's farms are family owned and run.
Farms are bigger than in the past: the average Canadian farm was 820 acres in 2016, up from 779 acres in 2011, and 237 in 1941. Technology means that farmers can produce more food and manage larger farms than in the past.
There are fewer farms: Canada counted 193,492 farms in the last Canadian census (2016), as compared to 205,700 in 2011, and 276,500 in 1996.
Farms are diverse: Ontario has the most farms, but Saskatchewan's are the biggest, and British Columbia has the largest number of small farms (those producing less than $10,000 in gross annual income). Canadian farms grow and raise everything from bison, alpacas, and mink, to lavender, grapes, greenhouse vegetables, and hazelnuts.
Canada feeds the world: we are the fifth largest exporter of agricultural and agri-food products in the world, including:

71 per cent of the world's maple products (maple syrup and maple sugar)
40 per cent of the world's flaxseed
31 per cent of the world's canola (world's leading producer)
39 per cent of the world's pulses (world's leading producer of lentils and peas)
52 per cent of the world's mustard 
Regional roundup
Canada is a big country—and just as our geography and climate vary from coast to coast, so do our farms. The key to Canada's farm and food success has always been diversity. Here's a snapshot of farming across the country:
Newfoundland and Labrador farms have the highest rate of leased and rented farmland in Canada.
Prince Edward Island grows more potatoes than any other province in Canada.
Nova Scotia has the highest proportion of female farmers in Atlantic Canada.
New Brunswick's leading fruit/berry crop is blueberries.
Quebec is a food and farming powerhouse, producing more dairy, maple syrup, pork, nuts, fruit and berries than any other province.
Ontario is the country's leading chicken producer, and is home to two-thirds of Canada's greenhouse vegetable production.
Manitoba has the largest number of young farmers under 35 in Canada.
Saskatchewan grows more field crops than any other province—such as canola, spring wheat and lentils.
Alberta leads Canada in beef production, and accounts for more than 40 per cent of all beef cattle in Canada.
British Columbia produces 95 per cent of Canada's cherry crop.
In the territories, agriculture includes herding wild animals like caribou and muskox; breeding sled dogs; horse outfitting and rigging; and harvesting native plants and berries.