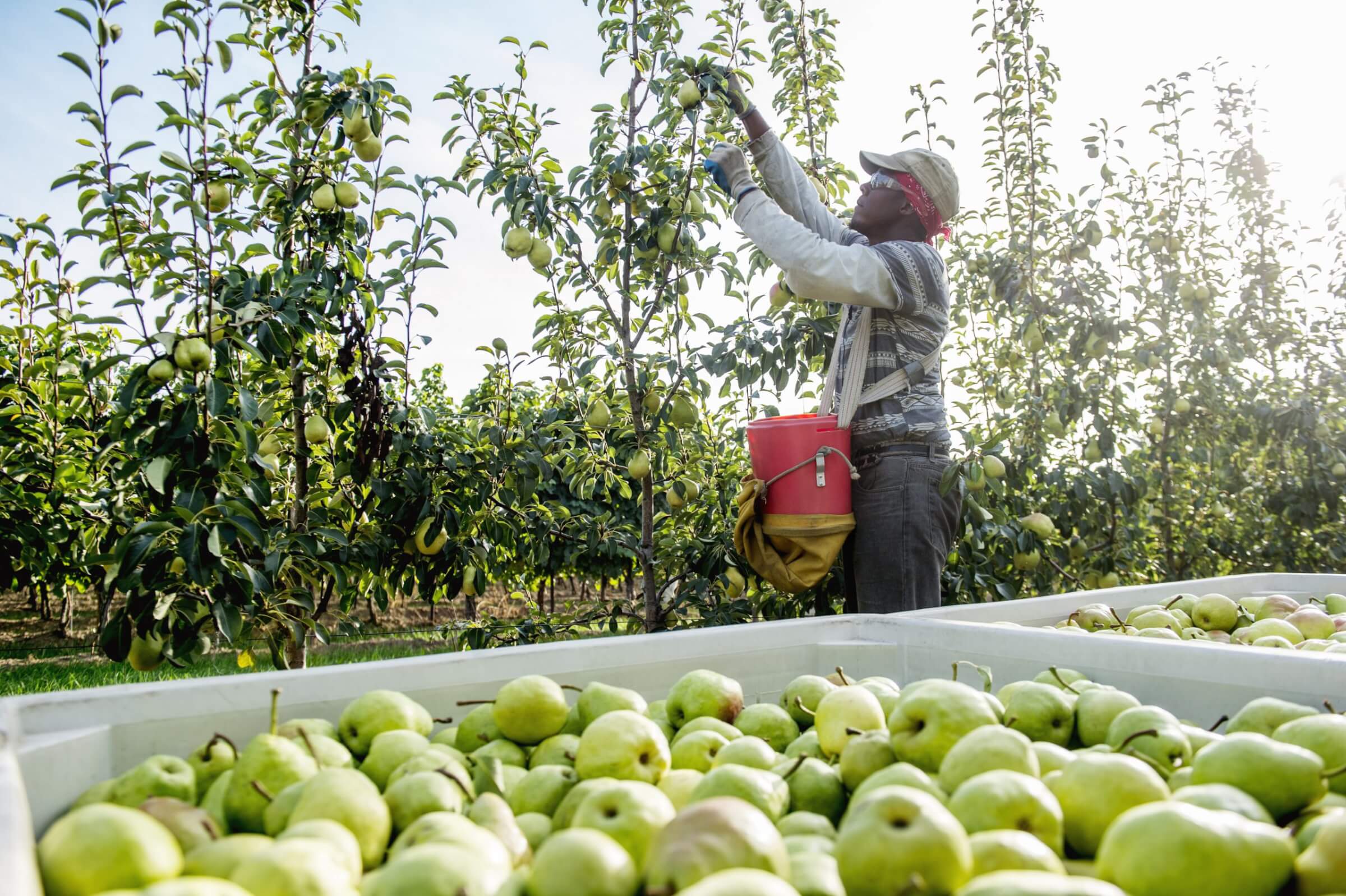 More than 120 fruit and vegetable crops are grown in Canada, on approximately 14,000 farms.
These include many long-time favourites from apples, peaches, pears, blueberries, strawberries, and grapes, to carrots, peppers, onions, lettuce, potatoes, asparagus, cabbage, cucumbers, and tomatoes, but also ginseng, cranberries, garlic, cauliflower, cherries, apricots, hazelnuts, Saskatoon berries, and many more.
British Columbia has the most fruit farms in Canada, and farmers in British Columbia, Québec, and Ontario grow 90 per cent of Canada's fruit crops. In the early 1990s, a chance seedling (a genetically unique plant that has been unintentionally bred) was discovered on an orchard in Cawston, BC, after the farmers noticed its unique and delicious apples. This variety was later named the Ambrosia Apple, meaning "food of the gods".
Quick Fact: Space spud – the first vegetable grown in space was a potato! NASA and the University of Wisconsin first tested seed potatoes in space aboard the Columbia space shuttle in 1995.
Ontario is Canada's vegetable king: home to almost 70 per cent of Canada's production of greenhouse vegetables; the leader in field vegetable production (those that are grown outside in a field instead of in a greenhouse); and also the biggest producer of mushrooms in the country. Québec and British Columbia are Canada's other two big vegetable producing provinces.
Did you know?
Farmers and researchers in Ontario are experimenting with a crop called Tiger Nut? It's a small tuber, or root crop, that is the key ingredient in a popular Spanish drink called Horchata de Chufa.