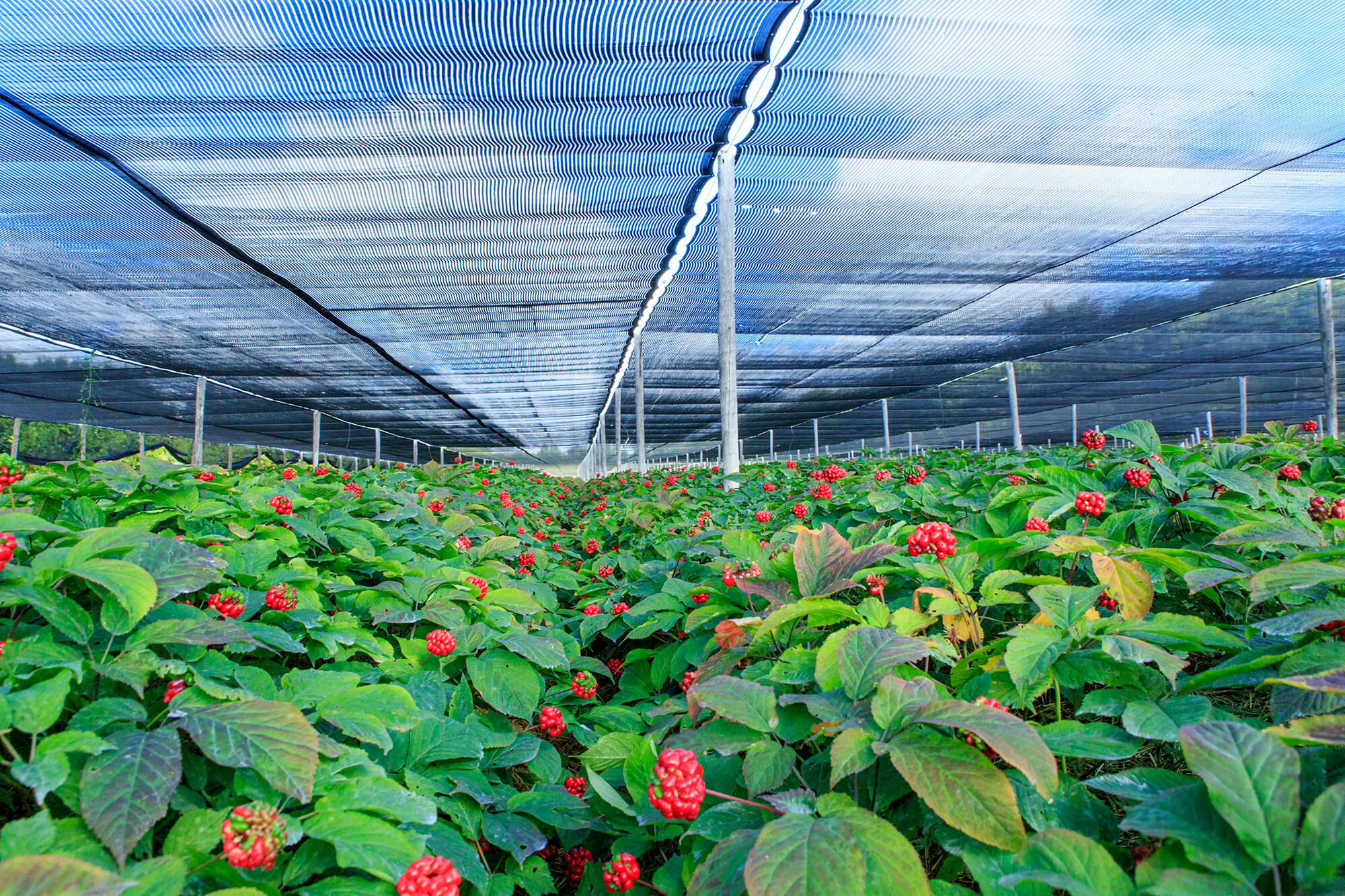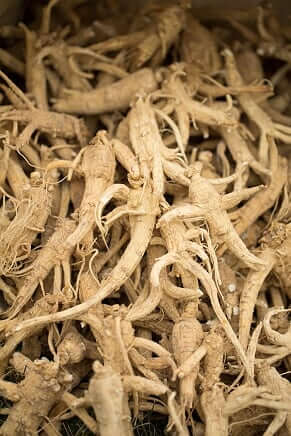 Some farmers grow crops not as food, but as medicine.
Ginseng is one such example—the root was traditionally used in Chinese and Indigenous medicine, but has now found wider use as a stress-reducer, and to promote overall well-being. Canada is a global leader in the production of North American ginseng (Panax quinquefolius), and more than two-thirds of the entire crop is grown in a small area of Southwestern Ontario. Ginseng beds are easily recognizable, as they're covered by shade cloth structures—that's because the plants must be grown in 70 – 80 per cent shade.
Quick fact: Ontario's ginseng industry began in 1704, when Jesuit priests first discovered the root growing in the wild, and ginseng was Canada's first trade with China.
Cannabis is another crop that is now increasingly being grown in Canada, both for medicinal and recreational uses. Licensed growers grow the crop primarily in greenhouses, under very strict rules and regulations. In 2018, Canada became the second country in the world to legalize use of recreational marijuana, although health-related uses had been allowed for longer.