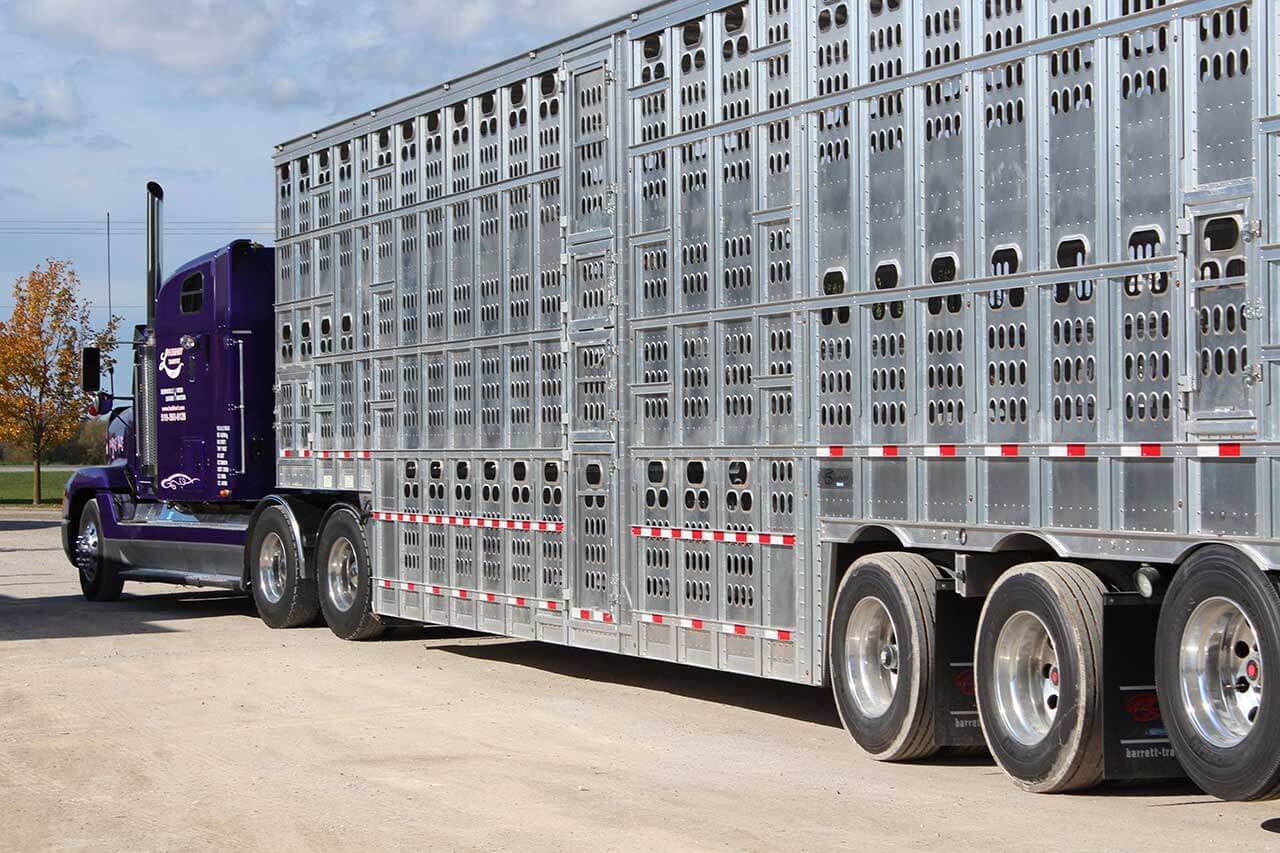 Ensuring livestock and poultry are transported safely and ethically is just as important as caring for them properly on the farm, and is part of responsible animal care. Livestock sometimes move from farm to farm as they pass through their various stages of growth—once piglets born on one farm get big enough, they move to another to grow to market weight and, of course, they leave the farm to go to market.
Canada is a big country, and sometimes distances between farms or to processing plants are long. The Canadian Food Inspection Agency (CFIA) oversees animal transportation in Canada with regulations around weather, access to food and water, adequate space, maximum travel times, when animals are unfit for transport, and more. They've just updated those regulations for the first time in over 40 years to reflect changes in technology and consumer expectations.
For example, they've reduced the length of time animals can be in transit, and farmers now share responsibility for the animals' welfare with the transporter. CFIA inspectors make sure the rules are being followed.
Transport and technology
Transport Genie is new technology that monitors conditions inside livestock trailers affecting animal comfort and welfare, using a system of smart sensors that provides information to users along the supply chain. It can relay real-time data to the driver, so that actions to correct problems can be taken right away. The Canadian-developed technology is currently being tested in various locations, including with Switzerland's largest poultry producer.
Did you know? It is illegal to do anything that causes suffering to an animal at any point during transport.