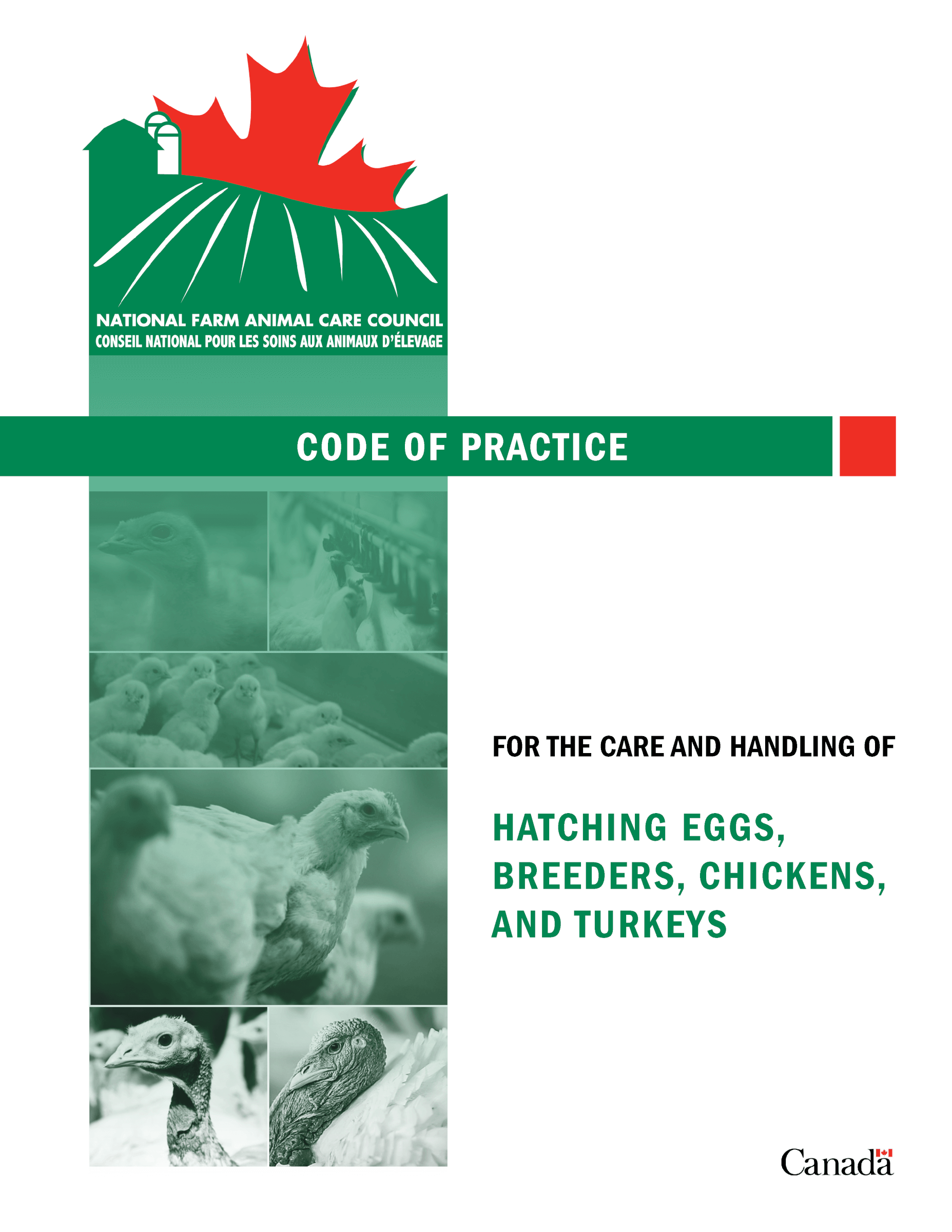 There are many rules and guidelines that Canadian farmers follow to ensure the humane treatment of their farm animals.
There are currently 16 Codes of Practice for the care and handling of different livestock and poultry species in Canada that spell out best practices for things like housing, feed and water, health care, humane euthanasia, transportation, and more.
The National Farm Animal Care Council oversees the development and updating of these codes based on the best science available and careful input and consideration by committees of farmers, veterinarians, animal welfare experts, and humane society representatives. To see all the codes, and for more information on how they are developed, please visit www.nfacc.ca.
Like all animal owners, farmers must follow laws for humane treatment. Each province in Canada has laws to protect animals from cruelty. Many provinces reference the Codes of Practice within their regulations.
On-farm assessments
Most of Canada's livestock sectors have developed, or are developing, on-farm animal care assessment programs. They include ProAction for dairy farmers, Raised by a Canadian Farmer animal care program for chicken farmers, Canadian Pork Excellence, Egg Quality Assurance, Verified Beef Production Plus to name a few.
Auditing and assessments provide verification that a farm is following best practices, with the goal of finding problems quickly, and continually improving. Failure to follow audit requirements can result in fines, closure to market access, and potentially losing the legal right to produce a product altogether.
Are controls in place to deal with farm animal abuse?
Absolutely! Animal neglect and abuse of any kind is a crime, and is not tolerated. Farmers and ranchers are responsible for caring for their animals properly and humanely, and must follow all laws and regulations, including the federal Criminal Code, and provincial animal care legislation.
Most farmers and ranchers do a great job caring for animals, but bad situations do happen—and they upset other farmers as much as everyone else.
That's why farm organizations in some provinces have developed their own peer services to help improve farm animal care. Ontario farmers created the first council dedicated to farm animal welfare in Canada over 30 years ago, and similar organizations now exist nationally, in other provinces and in the United States.
All farmers, veterinarians, and others who work in the field are encouraged to call for help or report any welfare problems immediately.