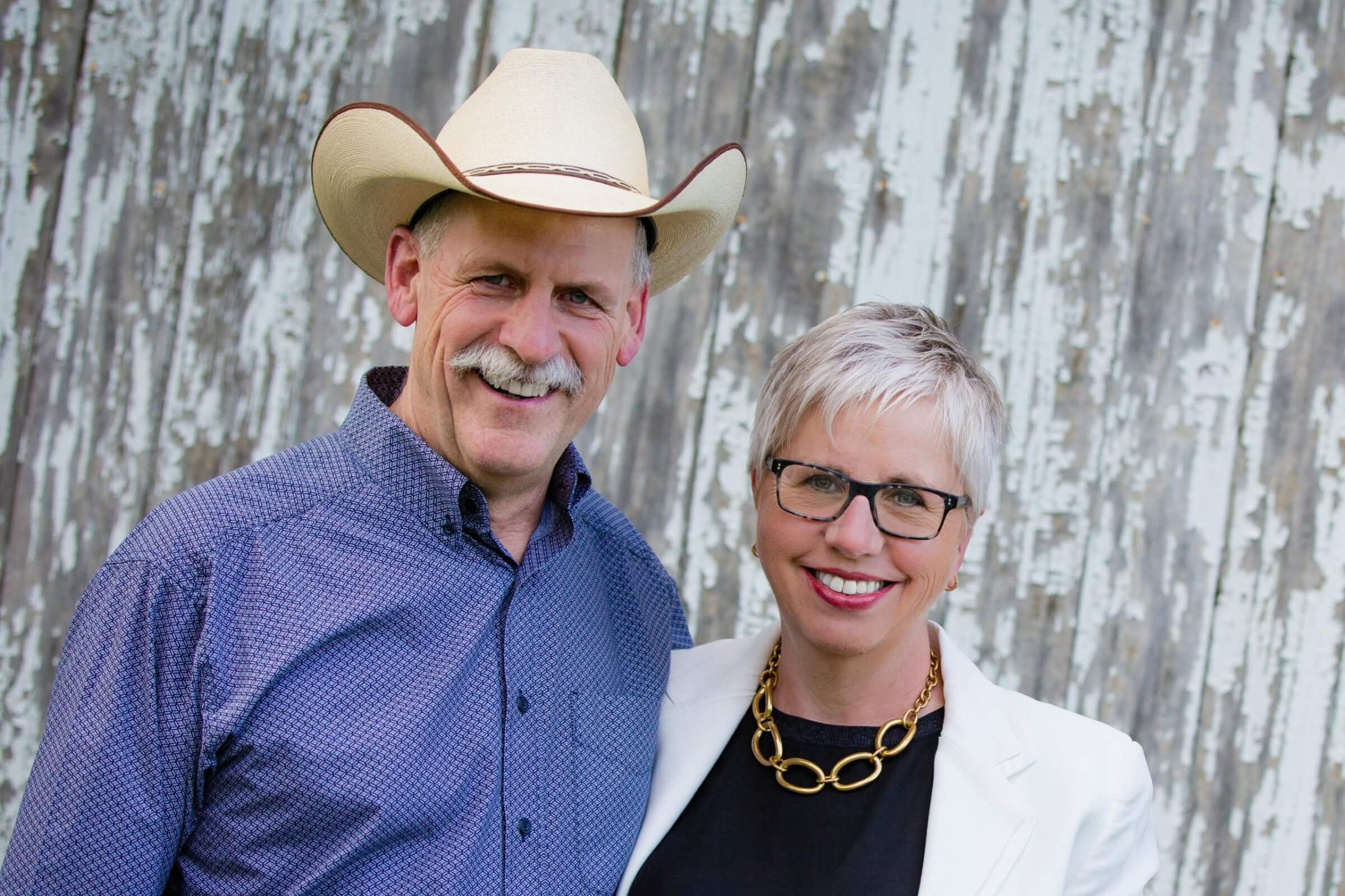 Karen Schwean-Lardner and Bart Lardner
Karen Schwean-Lardner and Bart Lardner share many things including their children, grandchildren and granddogs to name a few. But they also share a passion for animal care and for passing their expertise onto others. Both earned Bachelor, Master and PhD degrees at the University of Saskatchewan before becoming faculty members.
Karen's work focuses on how good management practices impact the welfare and productivity of laying hens, chickens and turkeys. Her research helped to establish international lighting standards for poultry barns and develop the first enriched housing system for laying hens in North America. She is also passionate about teaching the next generation of poultry scientists.
Bart's work focuses on applied research in everything from cattle nutrition to forage and pasture management. "I have always felt that I am an intermediary between the farmers and the research community," said Bart, "It's important that the research can be disseminated to farmers in a way that it can be put to use on their farms."