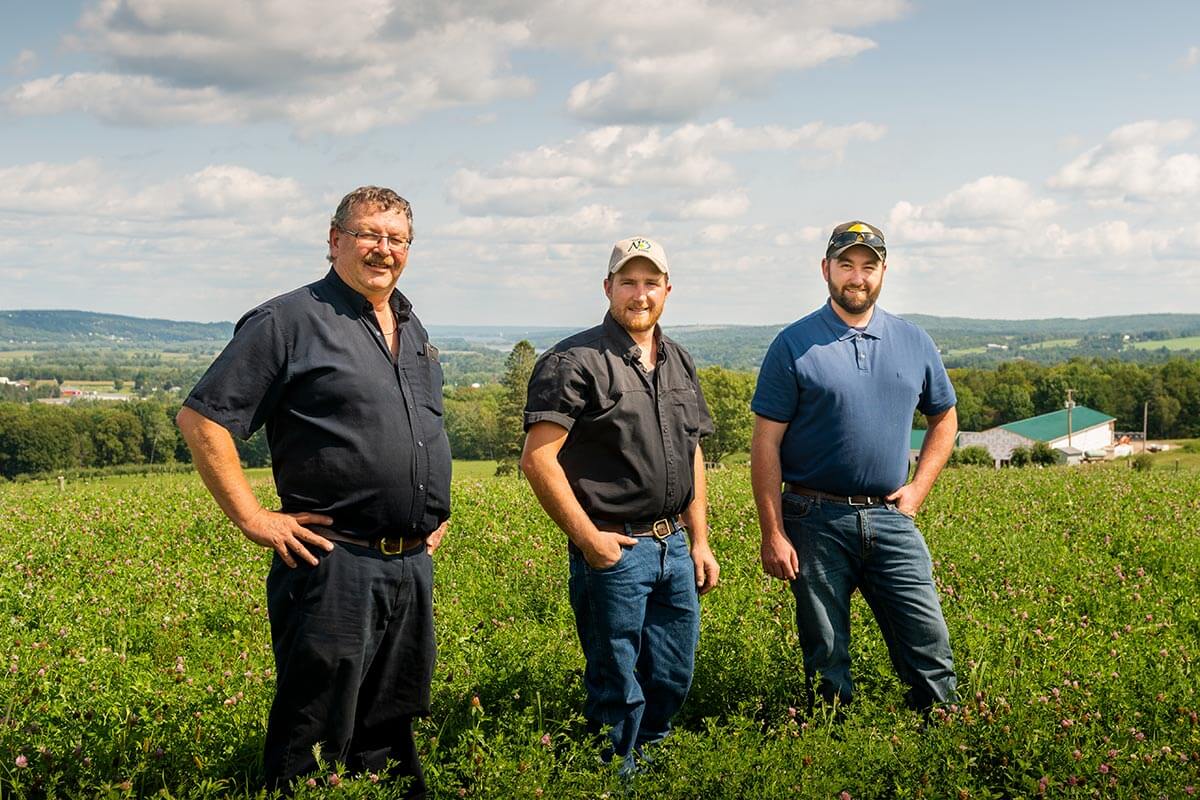 David, Glen and Tyler Coburn
David Coburn and his sons, Glen and Tyler, are the sixth and seventh generation farmers in Keswick Ridge, New Brunswick. Like many others in Eastern Canada, the Coburns have diversified their farm, which now includes laying hens, row crops, a feed mill, pumpkins and an apple orchard, as well as a small beef herd.
They like to think of their farm as a closed loop. Their in-vessel composting system, the first in Atlantic Canada, is used to compost organic waste including manure and apple pomace, which can then be applied to cropland to grow feed for the animals.
In 2018, they built an enriched housing barn for their hens – a project of the two brothers as they increasingly take over operations from their father. David is proud to see his sons take over the farm and make their own contributions to the Coburn family history.
David has been working on creating an on-farm museum that details its 200 year old history. The family proudly showcases the museum annually when they invite the local community to visit and tour the farm.