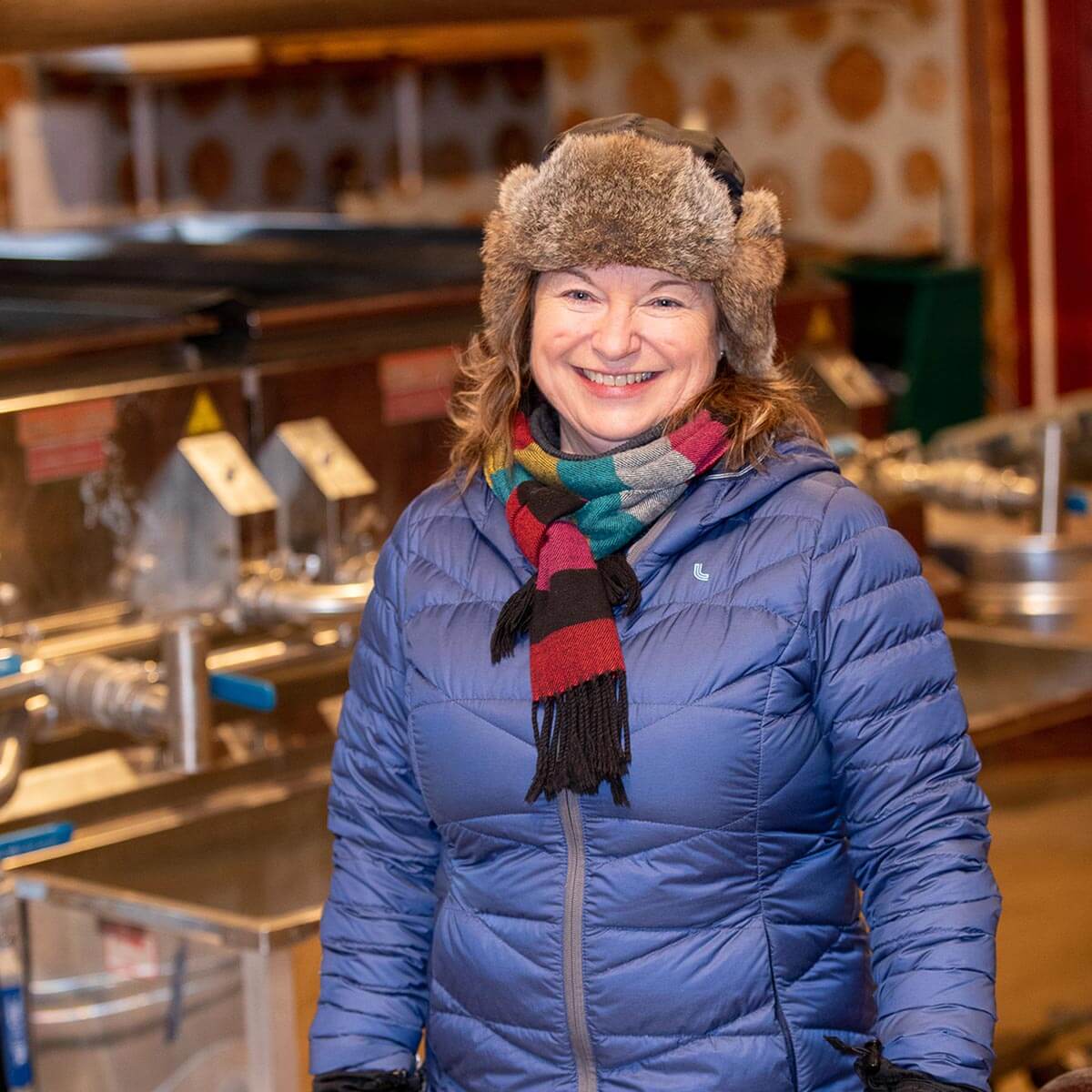 Jo-Anne Beaucage
"In life, or for work, where our farm is located is marvellous. We're so lucky!"
And for 40 years, Jo-Anne Beaucage has lived in that lucky location, 121 hectares of woodlands on the edge of La Vérendrye provincial park, a 2-hour drive north of Ottawa. Originally from Montreal, Jo-Anne moved to the area with her husband to start maple syrup production at Sucrerie Beaubel.
Today the farm has 27,000 taps, including on crown land made available to Quebec's maple syrup producers to promote sylviculture (sustainable forest management) while increasing maple syrup production. That meant almost 40,000 litres of syrup in 2020 at Sucrerie Beaubel, one of the largest full-time maple syrup producers in the province.
Although most of the farm's syrup is sold commercially, Jo-Anne has started producing some certified organic syrup for sale at the markets in Ottawa through a program organized by Quebec's maple syrup producers' federation.
"We work hard and like all entrepreneurs we always try to be efficient as possible, but quality is always important; we must have respect for the product," she says.