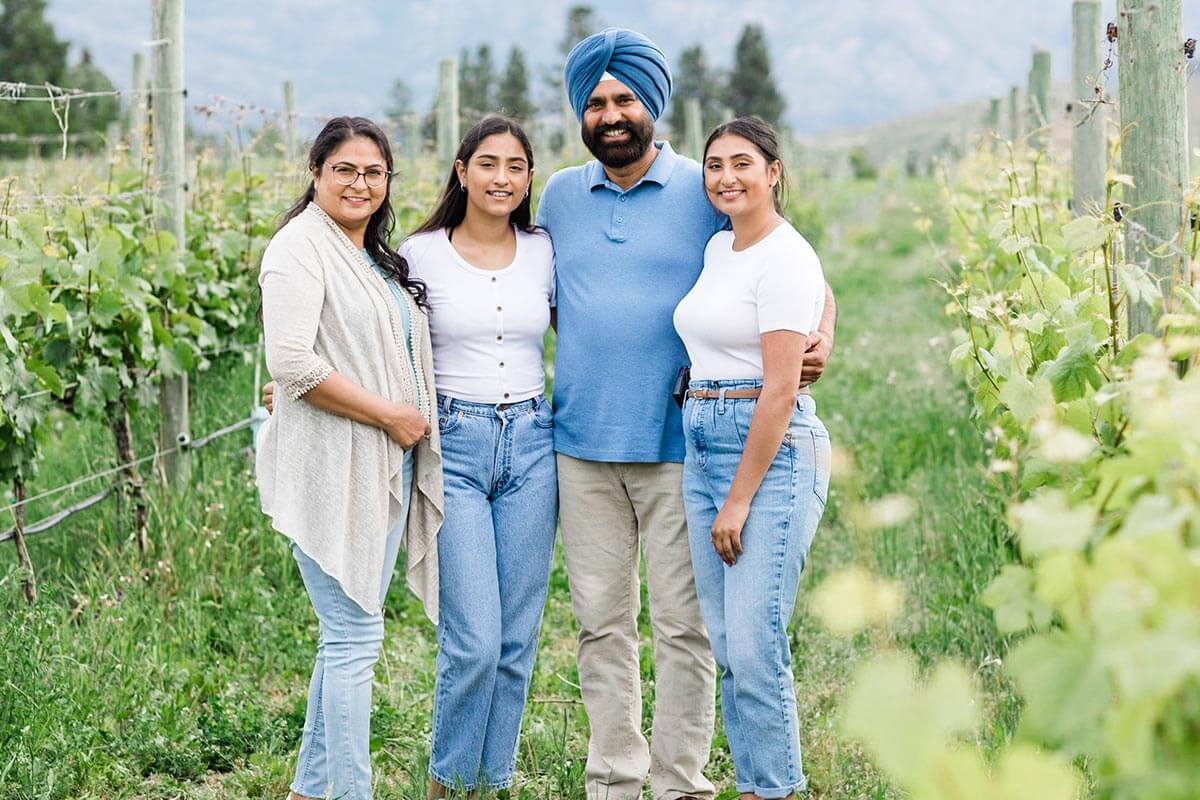 Karnail Singh Sidhu
Karnail Singh Sidhu arrived in British Columbia in 1993 at the age of 25. While he trained as an electrical engineer in India, his qualifications weren't recognized in Canada. Instead, Karnail landed a job at a local winery, where his work ethic attracted the attention of the vineyard owner, who eventually funded his studies in viticulture (grape growing for wine) at Okanagan College and promoted him to vineyard manager.
In 2008, Sidhu opened Kalala Organic Estate Winery, with his wife Narinder, in the beautiful Okanagan Valley. Their winery produces upwards of 72,000 bottles of wine annually, which are mostly sold throughout BC. His wife takes care of the business and administration; his brother helps in the vineyard, and his daughters, nieces, and nephews all help both in the vineyard and with bottling.
In 2020, he was named BC Viticulturist of the Year, partly due to his commitment to ongoing research and community involvement. He believes his mentors played an important role in his success, and pays it forward today with his family, staff and other viticulturists. "Everyone has a different way of thinking," said Sidhu, "I think we can learn a lot from sharing our views and our knowledge with others."
Learn more about Karnail here.