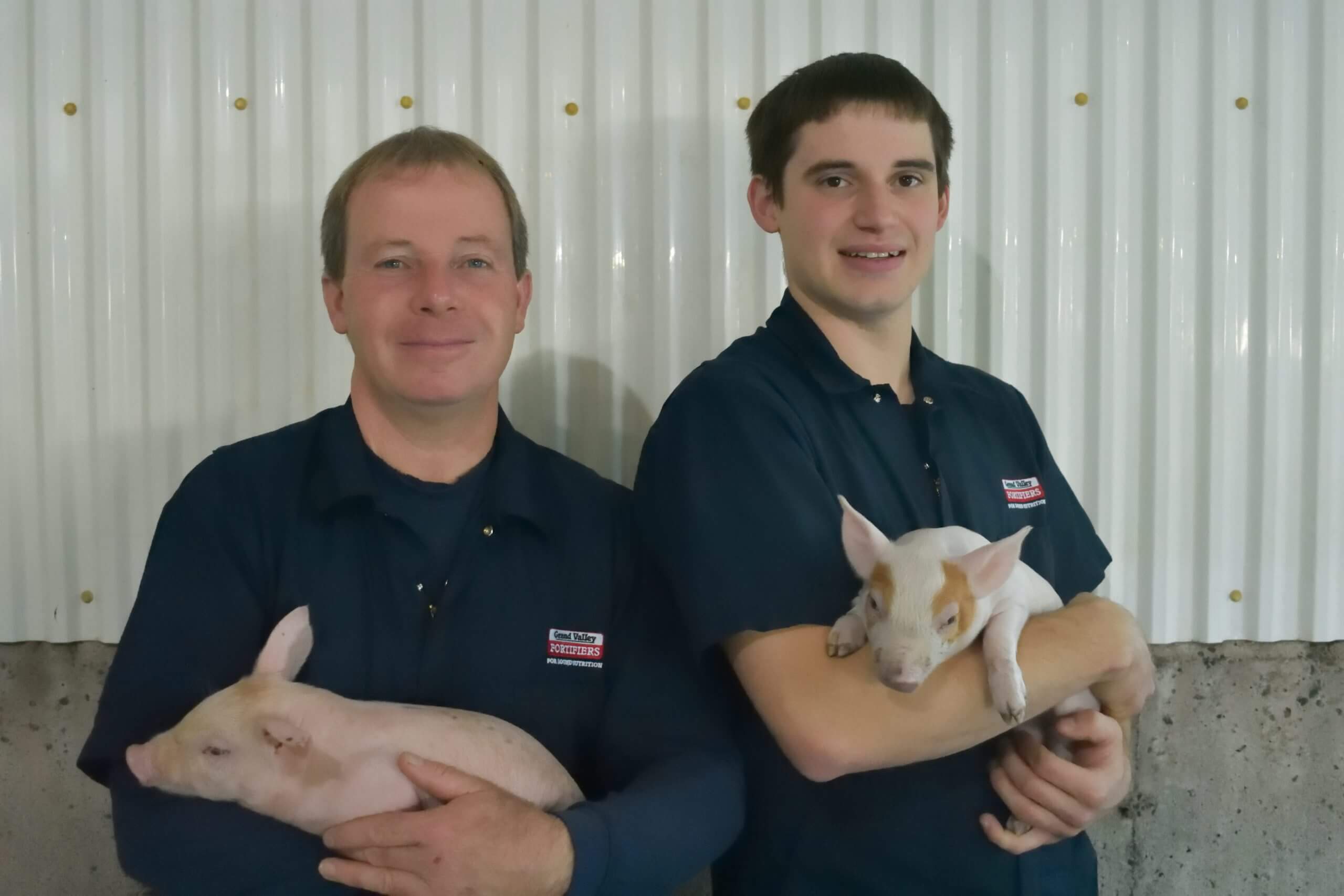 Paul and Micah Larsen
Paul Larsen and his son Micah raise pigs on their farm near Belfast, Prince Edward Island. They grow a rotation of barley, winter wheat and soybeans which are then used to make feed for the pigs in their on-farm feed mill. They make specialized recipes, called rations, depending on the needs of the animals at that age. The manure produced by the pigs is then used as a natural fertilizer for their crops.
Micah has been farming full time for three years. In 2019, he spearheaded a change to make the farm more cost efficient and environmentally-friendly by installing a high-efficiency biomass boiler to heat their barns. A biomass boiler uses renewable fuel to create energy. It can burn woodchips and sawdust from leftover waste such as tree tops and branches, shipping pallets and construction or furniture offcuts, as well as straw, corn husks and cherry pits to name a few.