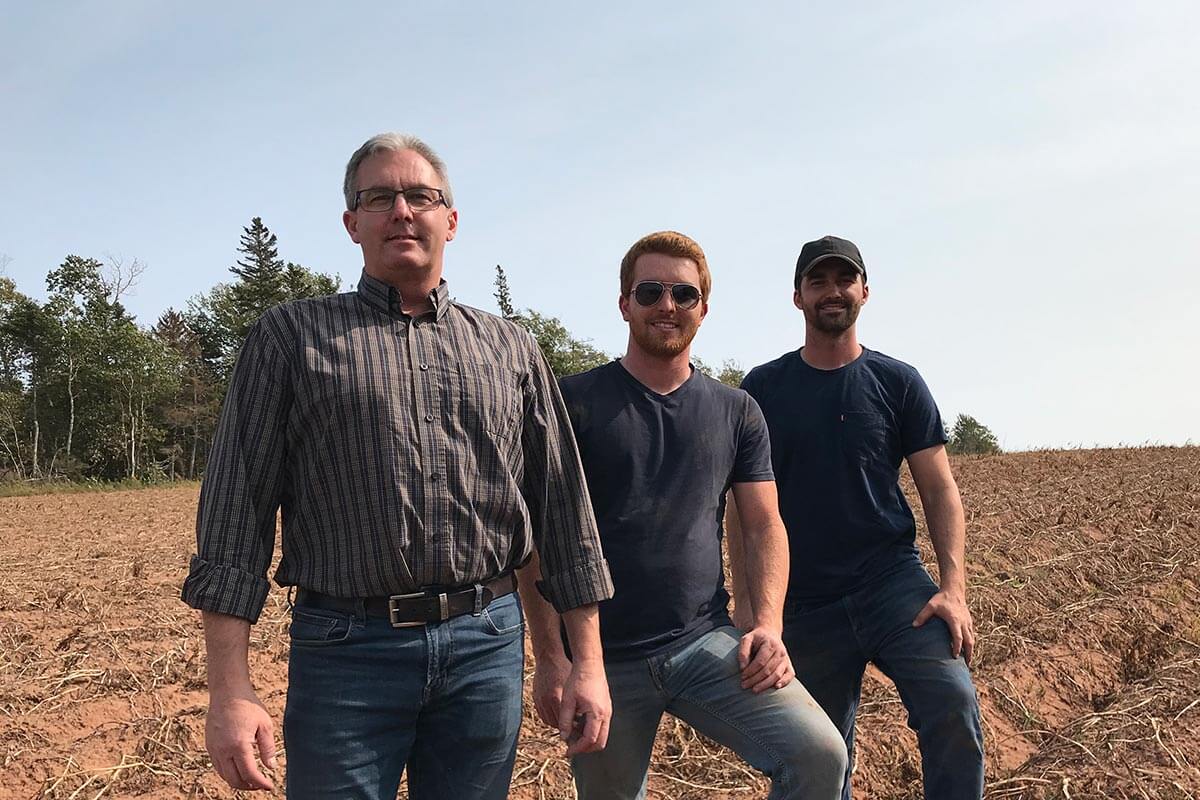 Jason, Josh and Harrison Hayden
Jason Hayden, a sixth-generation potato farmer on Prince Edward Island, is pleased to see his sons, Josh and Harrison, follow in his footsteps. "We feel very fortunate to have our next generation taking an interest in farming and not have to worry about the future of our farm." He added that working with family also makes day to day chores easier and more rewarding.
The family grows table potatoes, including white and russet, and operates a potato packaging warehouse on their farm. Potatoes grown on their own and neighbouring farms are packed and shipped across Canada and into the United States.
Harrison and Josh now run their own farms, growing a rotation of winter wheat, soybeans, and potatoes. "Making their own business decisions and having some ownership over how they farm is the best way to learn," said Jason, but adds that he is always there for some helpful advice.