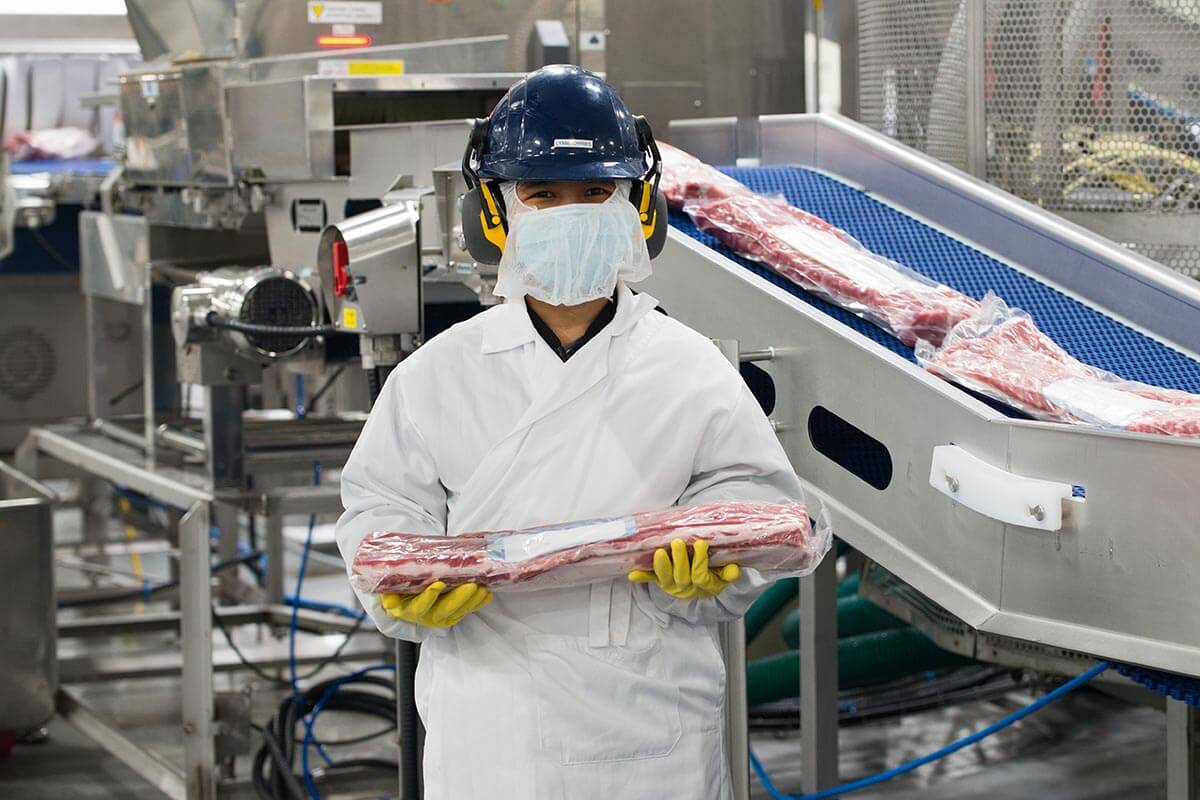 Lyane Cypres-Zepik
In 2008, one of Canada's leading pork producers, HyLife, acquired the processing plant known as Springhill Farms. This expansion resulted in hundreds of newly created jobs, many of which they were unable to fill with domestic workers.
Located in the rural area of Neepawa, Manitoba, which has a small population and low unemployment rate, they found that recruiting skilled workers from abroad, like Lyane Cypres-Zepik, is essential to filling positions that many Canadians are not interested in doing.
Lyane was born in the Philippines, where her family raised pigs and ran a butcher shop. She studied food technology at the University of the Philippines and shortly after began working in quality assurance and production at one of the country's largest meat processors.
She moved to Canada in 2009 as part of the Manitoba Provincial Nominee Program, which seeks internationally trained and experienced workers who have the skills needed in the local labour market and nominates them to receive Canadian permanent resident visas to settle and work in Manitoba. In the Philippines, life and career advancement can be challenging, so being recruited by a Canadian company was an exciting opportunity to improve her family's quality of life.
Cypres-Zepik quickly moved from the production floor to management where she had worked as the QA Assistant Manager and now as the Cut Floor Manager. "I enjoy the opportunity to grow at my job. It makes you feel proud," Cypres-Zepik said. "Who would have thought that you would get to this position?"
The workforce at the HyLife has grown fivefold since 2008, bringing more diversity and opportunities to the area. "I am very grateful for the town of Neepawa for embracing us new immigrants and for helping us integrate and become part of the community."