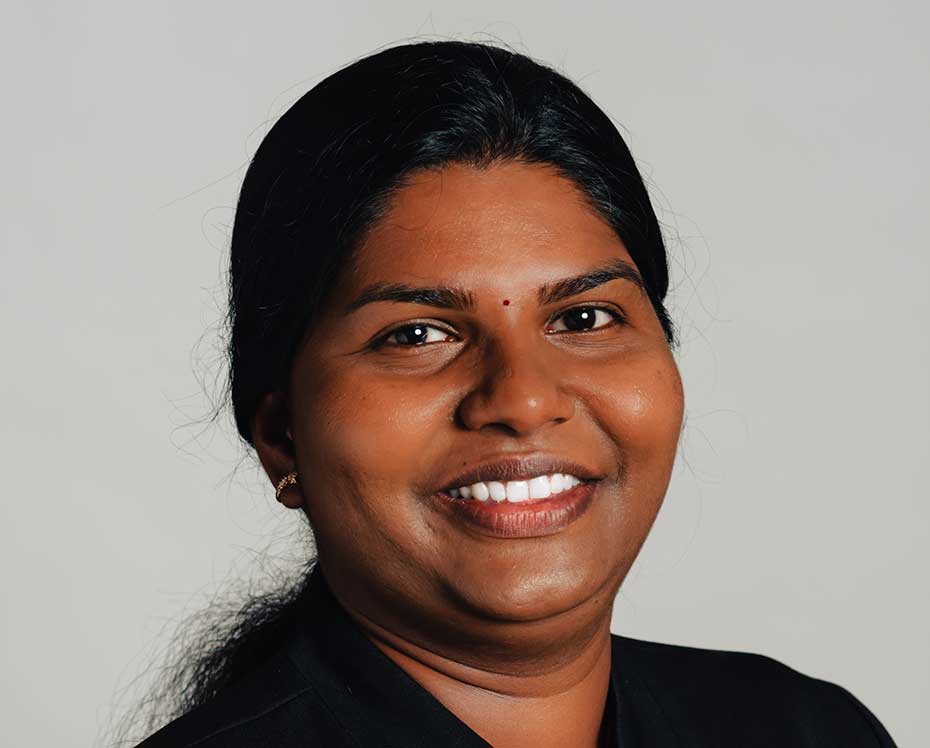 B. Pratyusha Chennupati
B. Pratyusha Chennupati, a chemical engineer from India, moved to Canada in 2010 to pursue her master's degree in plant science at McGill University. Since then, she has worked as a plant scientist and regulatory specialist for companies that design products that help farmers protect their crops from pests, insects and diseases.
Throughout the lengthy evaluation process for a new product, Chennupati works with the Pest Management Regulatory Agency (PMRA) to ensure they have all the necessary research and information to determine whether it meets the safety and efficacy requirements. "These are important tools for food production but must be evaluated at high levels to ensure that they are not only effective, but also to protect the health of Canadians and the environment."
In 2020, Chennupati was selected to sit on the Canadian Agricultural Youth Council. The council is a consultative body to the Canadian government that brings together young Canadians with a diverse set of perspectives and expertise and are engaged and passionate about the future of the agri-food sector.