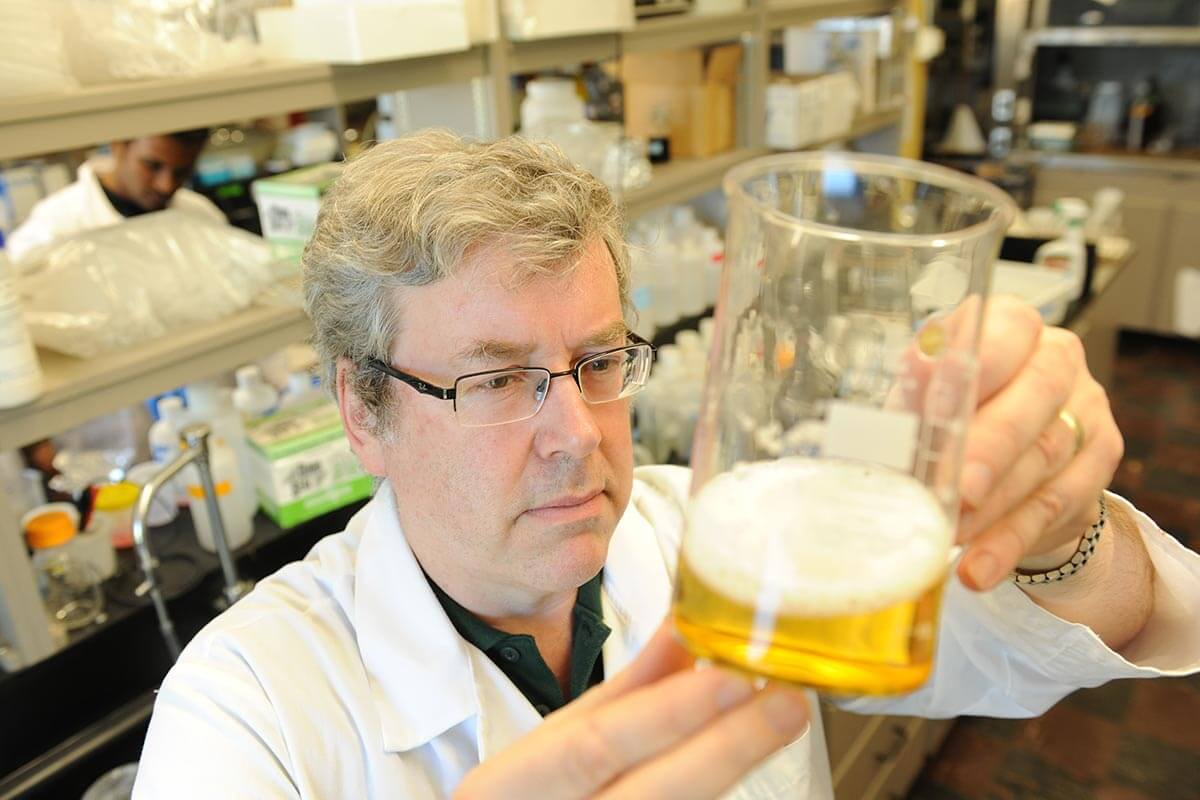 Dr. Alex Speers
The science behind the suds: Canada's craft brewing boom has vastly expanded available beer choices for consumers. A good brew doesn't happen by accident, however. In fact, it's often the result of research by someone like Dr. Alex Speers.
Speers is a professor at Dalhousie University and one of Canada's few scientists who specializes in brewing. In one of his current projects, he is piloting the suitability of different Canadian barley varieties to floor malting, the traditional and labour-intensive way barley was malted before the process became automated.
There is renewed interest in this ancient art from craft breweries and maltsters looking to create unique products, but according to Speers, there is little documented scientific information about the process, and how it impacts fermentation, product quality and safety.
"Many craft breweries want to specialize in local production, so they want to source and process their barley locally, but local craft floor malting operations are limited and don't have the resources or capacity that large maltsters do," he explains. "Our goal is to provide the information and resources that will help craft brewers and maltsters succeed."