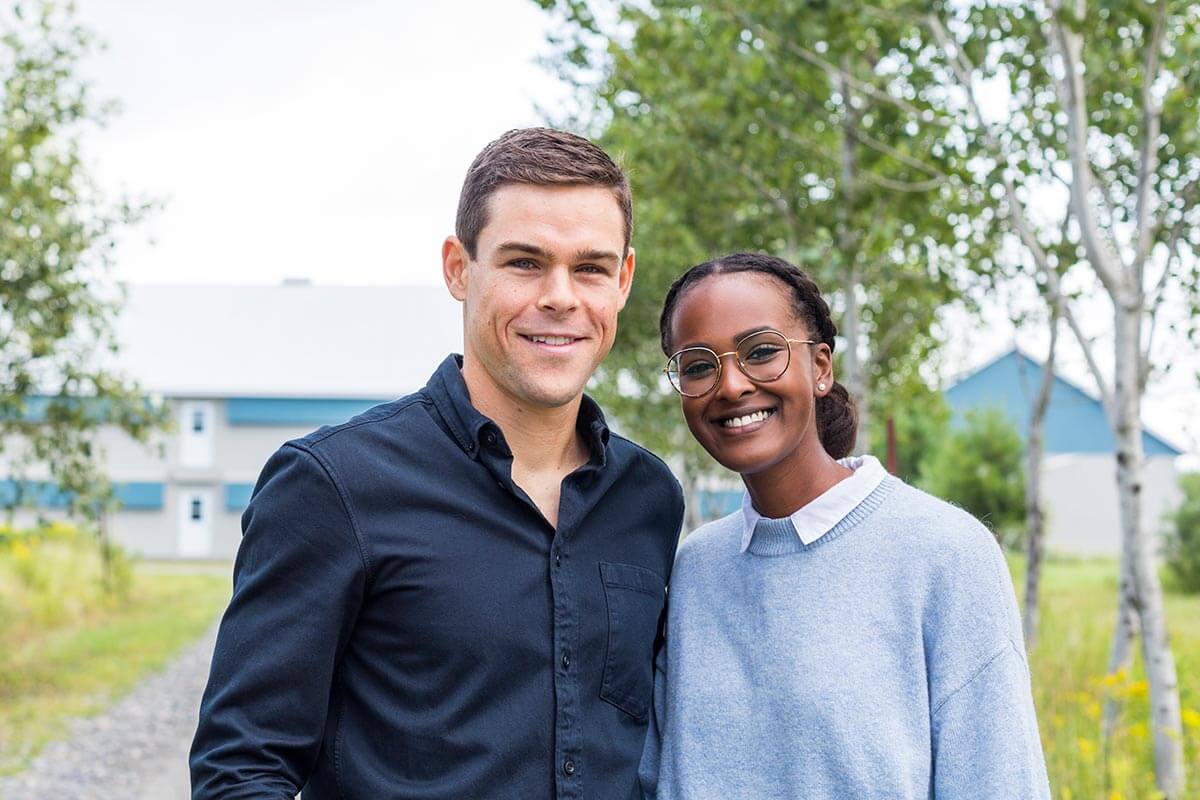 Lucas McCartney & Werda Saeed
Werda Saeed thought she knew what a farmer "looked like" until she met her husband, Lucas McCartney, when they both attended McGill University. Growing up in Ottawa, Werda's experience on farms was limited. "It never, ever, occurred to me that I could grow up and become a farmer," admitted Saeed, but she now knows that farmers come in all shapes and sizes.
The newlyweds tackle every new challenge as a team, including taking over Lucas's third generation family turkey farm located outside of Quebec City. It has been a total collaboration since they raised a first flock together two years ago. They are open to trying new ideas, and treat each new flock as a carefully observed investigation, all with the objective of improving the health and comfort of the animals even further. This approach to farming is the result of their research backgrounds in plant science and engineering. McCartney holds a M.Sc. and Ph.D., with a focus in greenhouse ventilation and cooling technologies, which can be "surprisingly applicable to the systems we use in poultry barns to keep the birds comfortable," said McCartney.