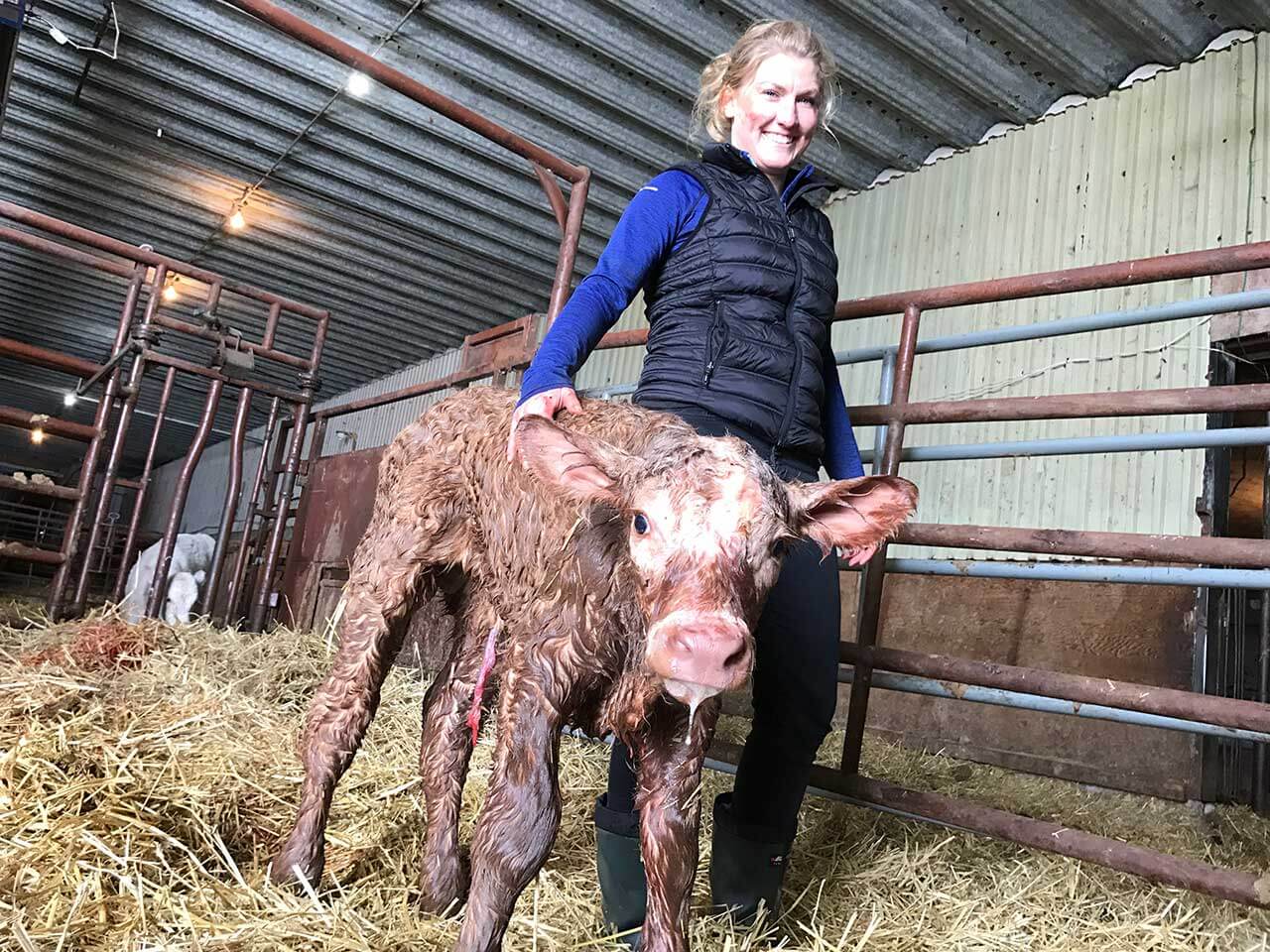 With veterinarians for parents, it's no wonder that Dr. Cali Lewis would choose to become one herself. Cali has been practicing in her hometown of Westlock, Alberta, since 2015. She practices both small and large animal veterinary medicine, meaning she works with pets, as well as livestock, such as horses, goats, sheep, and cattle.
She enjoys working closely with farmers on their animal care strategies. "The key is to focus on preventative measures like strong vaccination protocols, limiting stress and providing good nutrition. But antibiotics certainly have their place when needed."
Lewis describes working with farms as a challenging yet gratifying puzzle. "In addition to caring for the individual animals, you also have to consider the health of the entire herd, as well as economical and production factors. It's definitely a big picture approach to veterinary care," said Lewis.
In her free time, she can be found riding her horse, Sadie, hiking or paddle boarding with her dog, Steady, and partaking in all things outdoors.